Date: 16-20 October 2017
Location: OECD Academy, located at the Guardia di Finanza training school in Ostia, near Rome, Italy
ABOUT
This one-week course is part of the OECD International Academy for Tax Crime Investigation, which has been developed with key partners to improve the ability of tax and VAT/GST crime investigators to detect and combat tax offences and other financial crimes including money laundering and corruption.
The course is structured around a number of modules, which are taught through a combination of lectures, group discussions, practical exercises and participant presentations. It is an interactive course, which gives participants an in-depth knowledge of the wide range of issues faced by tax and financial crime investigators in their fight against VAT/GST fraud, as well as responses to these issues and available tools. The course will be taught by an international faculty of senior and experienced tax crime investigators and financial crime experts drawn from a number of countries.
REQUIREMENTS
The course is open to government officials involved in the fight against all forms of VAT/GST fraud, including tax and financial crime investigators, prosecutors, financial analysts, and judicial officials.
Participants must have experience in conducting and/or managing VAT/GST financial investigations. All instruction will be conducted in English and participants should have a good command of English, which will be tested prior to acceptance, so as to enable them to participate effectively in the course.
PRICE
All costs related to instruction and materials will be covered by the OECD and its partners.
Countries sending participants are expected to pay their own travel costs.
A participation fee of 400 EUR must be paid by each participant to cover accommodation and meals at the OECD Academy.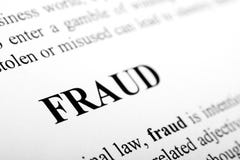 ---
CONTACT
If you have any questions on the content or arrangements of the course, please contact the Academy Secretariat: taxcrimeacademy@oecd.org